Check Out Our Loyal Customers Reviews & Testimonials
The best compliment we could ask for is a recommendation from a previous customer. We hope you will share your experience by entering your review below. Thank you for your time and business. We appreciate your feedback.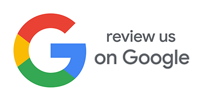 Exposed Temptations Tattoo Studio
Average rating:
299 reviews
May 27, 2023
Great Tattoo
City & State:
Manassas, VA
Luke was my artist. He was amazing. Now to get more by him!!! You all won't regret having him as your artist
May 17, 2023
Piercing
City & State:
Nokesville, VA
Went as a walk in for a piercing, Wonderful employees, very clean, fast and efficient.
May 10, 2023
Well Done!
City & State:
Fairfax, VA
Everyone there is very polite and the tattoos I have gotten all have been very well done!
Apr 26, 2023
Beautiful Pieces of Art
City & State:
Bristow, VA
Every time I walk in, the staff has always been welcoming and attentive. Rooster has a way of turning my ideas into beautiful pieces of art. I have been working on a book-themed sleeve for the past couple of years - and look forward to when its completed. Highly recommend!
Apr 25, 2023
Top Notch Piercing
City & State:
Clifton, VA
I went about a week ago to get my nose pierced got my nose pierced by Lauren. She made me feel comfortable and welcomed to the shop. Over all the staff is nice and chill great environment. Would recommend this place to anyone wanting to get a piercing or tatt. Will come here again !!
Apr 19, 2023
Ear Piercing
City & State:
Manassas, VA
We took our 6 YO daughter here for ear piercing today. Ian was awesome! He explained everything to her and made it special for her. Incredibly clean and top knotch service. I will recommend this shop and Ian to everyone. Make an appointment because he is really busy and for good reason.
Apr 19, 2023
Worth The Wait
City & State:
Haymarket, VA
I worked with the owner Greg Piper. He was amazing to work with. He is back logged a year in appointments but it was worth the wait.

We spoke before the first session. I have the color session coming up the end of April. He was exciting do this piece. When I arrived at the shop the entire staff were helpful and polite and very professional.

Greg and I finally sat down after is apprentice prepped me. Again professional and polite. Greg and I went through the vision he and I had. Getting tattooed can be scary even if you have done it before. He made me a so comfortable. I highly recommend Exposed Temptations for your next work. If you choose to have Greg work on you, he's worth the wait. A year is not long considering it's there for life! Thank you again to Greg and the entire shop!

Please note the completed Tattoo will be added later.
Apr 18, 2023
Knowledgeable & Patient
City & State:
Woodbridge, VA
The entire experience is top notch.



From the front desk staff, to the owner, to the artist (Luke), everyone was knowledgeable and patient.



The facilities are clean, the waiting room is comfortable, and the entire process feels like you're at a high-end shop.



I couldn't be more pleased with my new art, I've already got a second appointment set up, and I'd definitely recommend this shop in the future.
Apr 9, 2023
Ear Piercing
City & State:
Manassas Park, VA
I have been visiting Exposed Temptations since 2018 when we first moved to the area! Everyone on the team has always been amazing, professional, friendly, respectful, and dedicated to providing safe and quality experiences! I'm partial to Ian and have never met a more passionate and skilled piercer! He is an absolute experience that I look forward to visiting each time the itch for a piercing strikes! The shop vibes are chill and comfortable and the entire space is kept immaculately clean! They have zero tolerance for intolerance or hatred and make it a safe space for everyone! Definitely recommend this shop!
Apr 5, 2023
Amazing
City & State:
Centreville, VA
Always amazing service and they really go above and beyond! Thank you for making my friends and I feel safe walking back to our car!