Check Out Our Loyal Customers Reviews & Testimonials
The best compliment we could ask for is a recommendation from a previous customer. We hope you will share your experience by entering your review below. Thank you for your time and business. We appreciate your feedback.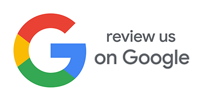 Exposed Temptations Tattoo Studio
Average rating:
262 reviews
Dec 1, 2022
Highest Possible Recommendation
City & State:
Manassas, VA
I got a tattoo at a different shop down the road and it was complete garbage but glue managed to completely fix my tattoo! He was extremely nice and very helpful. I genuinely could not recommend him enough, he was absolutely amazing and he's beyond talented 🙂
Nov 16, 2022
Best in the Area
City & State:
Bealeton, Va
I highly recommend Exposed to all of my friends, I have been in for a tattoo and to get new jewelry for my daith. Andrew was amazing, and the tattoo from him has healed the best of any I've gotten anywhere else. The entire staff are super helpful and very polite. I will 100% be back to see Andrew for future tattoos and will recommend him and Justin (who did my friends 1st tattoo) to everyone who asks.
Nov 10, 2022
Great experience
City & State:
Manassas, VA
Ian was really funny and cool. He gave great explanations on care for my daughter's nose piercing. I would highly recommend!
Oct 31, 2022
Awesome work
City & State:
Fairfax, VA
Awesome work, great conversation and fair prices for what the end product was.
Oct 20, 2022
amazing
City & State:
Manassas, VA
they r litrally so amazing ian is SO sweet 🫶🫶
Oct 5, 2022
The most professional and quality work
City & State:
Fairfax, VA
I highly recommend Exposed Temptations Tattoo. I have been getting a yearly tattoo here for the past four years and would never go anywhere else. They run the cleanest shop, have a great atmosphere, and provide the most professional and quality work!! The owner has done all four of my tattoos but it was on the first visit when he asked me why I wanted the tattoo that I requested, and after we discussed it, we can up with something totally different, that had much more meaning to me. It was in that moment that I knew I found the only tattoo establishment that I will ever go to.
Aug 31, 2022
Septum
City & State:
Bristow, VA
Septum done absolutely perfectly. Looks amazing! 🙂
Aug 27, 2022
Cartilage piercing
City & State:
Montclair, VA
OMG This place is amazing

got my cartilage piercing and Ian is the best. I will be going back so he can change out my ear rings. Beat Place to go for tattoos and piercing wonderful staff.
Aug 25, 2022
Amazing customer service
City & State:
Woodbridge Virginia
I went yesterday to get my nipples pierced. I'm either super nervous or I try to ignore what's about to happen (when piercing) but I was serviced by a stylish man with good taste in music. Made me feel super comfortable and the piercing took probably less than 10 minutes. They are amazing and did a wonderful job. I'm super happy and can't wait for them to heal. The front desk area was super nice as well. Helped me with everything with a smile. Great place!
Aug 24, 2022
Great atmosphere!
City & State:
Centreville, VA
Everyone seems to work well together. Wait wasn't terribly long for a Saturday evening and Ian was fantastic! I've gotten quite a few piercings and he is quick, very knowledgeable, and a perfectionist! Highly recommend, will absolutely be back when I decide to get another piercing!