Check Out Our Loyal Customer's Reviews & Testimonials
The best compliment we could ask for is a recommendation from a previous customer. We hope you will share your experience by entering your review below. Thank you for your time and business. We appreciate your feedback.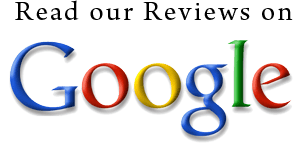 Exposed Temptations Tattoo Studio
Average rating:
135 reviews
Jul 2, 2020
First Tattoo
It was my first tattoo. I was a walk-in and they were very professional even with COVID restrictions. I told the artist what I wanted and in minutes he sketched and I was being tattooed. He was very efficient and professional. The only thing I would change would have been to ask his name.
Jun 17, 2020
Ear Piercing
City & State:
Manassas VA
I went to the shop for an ear piercing, and a follow up to change an earring. I was very impressed by the professionalism of everyone there. The shop is clean and they do a great job of explaining the process. The piercing specialist is great to work with. He is very careful with placement, makes sure you know about follow up care, and keeps the piercing enjoyable with friendly banter. I also had a consult and plan to get a tattoo. The artist took time to give me advice and options to make sure I get what I want. The prices are reasonable.
May 21, 2020
Belly Button Piercing
City & State:
Google Reviewer
This is such a great place over all. The staff is so friendly and welcoming. There is no rush what so ever and all questions are answered. I got my belly button RE-pierced and it did not hurt at all.
Mar 10, 2020
Tattoos and Piercings
City & State:
Google Reviewer
Got 1st tattoo here yrs ago. Just got some more piercings, clean, friendly place.
Mar 2, 2020
Incredible
City & State:
Google Reviewer
Incredible atmosphere, clean and tighty, and the piercer is a wonderful!
Mar 2, 2020
Accommodating Hours
City & State:
Google reviewer
I have gotten 4 tats from this place so far and love them! Love the place it is very chill and the artists are all great. Will be going there for all of my future tats and I have recommended it to some many people! They also have great hours for people to make time to come in.
Mar 2, 2020
Great Place
City & State:
Google Reviewer
Great place, clean and friendly. Ian was great, I'll definitely be back for more piercing.
Feb 25, 2020
Awesome
City & State:
Google Reviewer
Love it here. Vanis is awesome.
Feb 24, 2020
Tattoos
City & State:
Google Reviewer
They make the process very easy for people just starting. Will continue to get my tattoos here.
Feb 17, 2020
My First Tattoo Turned out Beautifully
City & State:
Google Reviewer
I got my first tattoo done by Jose and it turned out beautifully! He told me what to expect afterwards, got the needle out in front of me, and sanitized the area pretty religiously. I appreciated his professionalism which helped to put me at ease. The other staff were very chill, and the parlor was nice and clean. Looking forward to going back for my next tattoo.