Check Out Our Loyal Customers Reviews & Testimonials
The best compliment we could ask for is a recommendation from a previous customer. We hope you will share your experience by entering your review below. Thank you for your time and business. We appreciate your feedback.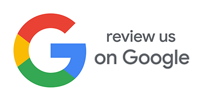 Exposed Temptations Tattoo Studio
Average rating:
192 reviews
Sep 22, 2021
Ears pierced
City & State:
Manassas, VA
The front desk was very nice & professional when I called to make the appointment & the atmosphere matched it! I got my ears re pierced by Ian & he was great, definitely recommend & definitely will come again!
Sep 3, 2021
Awsome Tattoos & Piercings
City & State:
Bristow, VA
Awesome place! I have gotten a tattoo done here before! Today I called and they were able to get me in same day for a Daith piercing. Ian was amazing and he did a fantastic and painless job! Would 100% recommend him and the shop!
Sep 1, 2021
Piercings & Tattoo
City & State:
Chantilly, VA
I had been here before to get a nose piercing and was impressed by the artists' professionalism and the shop's cleanliness, so I felt comfortable going back to get my first tattoo. Although I had some keloid concerns, my tattoo artist Vannis Orr was very considerate and didn't go too deep into my skin and talked to me in great detail about tattoos and how to properly care for them. I took off my bandage today and was shocked at how well it is healing. I got a small tattoo and it looks so neat, professional, and beautiful. I am so happy with my tattoo and will definitely be going back to Exposed Temptations for any tattoos in the future because the quality is just outstanding!!
Aug 26, 2021
Wow...again!
City & State:
Manassas, VA
I came to Exposed about 10 years ago or more. I met with Vanis and he suggested a beautiful cover up for a tattoo done by one of the "Ink Masters" who did a crooked tattoo on my back. He did a beautiful job and I get compliments on it to this day. He also did a great job on my calf a few years later. I came back in on August 21st, 2021, for a forearm tattoo. I really didn't have a firm idea of what I wanted, but gave him a few suggestions and let him do him. He, again, knocked it out of the park. Thanks again Vanis, see you in May if not sooner!
Aug 24, 2021
Love my tattoo
City & State:
Manasas, va
I love the tattoo I half on a whim, half been mulling over for months. Justin was so great and patient with me, and did a beautiful job. Thank you!
Aug 18, 2021
Tats and Piercings
City & State:
Centreville
I have been coming to Exposed for *cough* 20 years for my tattoos and several piercings. Vanis is the best, been seeing him for about 7 years now with well over 40+ hours sitting in a chair. He has good communication and understanding of wants/needs; his advice and recommendations are completely trusted. I have had 1 tat by Rooster, he is awesome, amazing line work! I have never seen bad work come out of Exposed. I highly recommend everyone to Exposed and Dues for piercings. Clean, comfortable, relaxed environment and well staffed.
Aug 16, 2021
Skilled Artists
City & State:
Linton Hall,VA
Great staff here. Super friendly and skilled artists.
Aug 12, 2021
Nose Piercing
City & State:
Bull Run, VA
Duce pierced my daughter's nose. He was quick, professional, and addressed both my daughter and I when going over what to expect and the care of her nose. Highly recommend him and Exposed Temptations Tattoo.
Aug 10, 2021
Great Piercing Experience
City & State:
Northern VA
Brought my 9yr old to get her ears pierced. The shop is clean and well staffed, and Ian the piercer was great at explaining the process, putting my little girl at ease and of course the piercing itself. Her ears have healed well, the after care advice was great!
Aug 5, 2021
Amazing Piercing Job
City & State:
Prince William County VA
Ian is the sweetest and funniest soul ever! The piercing happened so incredibly fast, he does such an amazing job at calming down clients. Definitely a model piercer!