Check Out Our Loyal Customers Reviews & Testimonials
The best compliment we could ask for is a recommendation from a previous customer. We hope you will share your experience by entering your review below. Thank you for your time and business. We appreciate your feedback.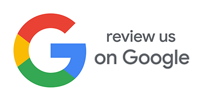 Exposed Temptations Tattoo Studio
Average rating:
277 reviews
Feb 21, 2023
Had a fantastic experience here.
City & State:
Warrenton, VA
I received my first two piercings (lobe) and my wife received a nose piercing and a mid-ear cartilage piercing. She also ended up scheduling a tattoo for April. Definitely looking forward to returning.
Feb 16, 2023
Vertical labret piercing
City & State:
Woodbridge, VA
I went there a few weeks ago to get my vertical labret done by Ian and he did an amazing job. He is very professional and makes you feel comfortable. He lined me up perfectly I would highly recommend him, I've been looking for a good piercer and my wife and I will definitely go see him for more piercings.
Feb 7, 2023
Beautiful Memorial Tattoo
City & State:
Lynchburg, VA
Yes, I made the 3 hr trip to Manassas to get my memorial tattoo for my son done by Greg. He was the best. I am 65 and this was my first tattoo, plus it was an emotional situation. My nerves quieted as he began and I was fine the whole time. I would highly recommend Exposed Temptations Tattoo for any tattoo or piercing work you are looking to get done. Thanks so very much Greg! I love my tattoo.
Feb 2, 2023
Beautiful Tattoo
I walked in while they were quite busy and they managed to fit me in! Luke gave me a beautiful Dogwood Flower tattoo!! The line work is so crisp and clean and it looks amazing.
Jan 27, 2023
Youth Piercing
City & State:
Gainesville, VA
Ian was incredible for ear piercing with our 6 year old daughter! Thanks so much again! Y'all were all great!
Jan 23, 2023
Me encanta este lugar
City & State:
Manassas Park, VA
I love this place (Translated)
Jan 18, 2023
We had a great experience here!
City & State:
Manassas, VA
I took my 13 year old daughter to get her ears pierced. I was nervous because I didn't really know what the atmosphere would be like for a minor, but it was really good. The outside wasn't much to look at, but the inside was clean and trendy looking. There were a few other kids/teens there (with their parents, of course), so we didn't feel out of place. There are individual tattoo and piercing rooms, and you don't walk past the tattoo rooms to get to the piercing rooms, so it seems more "family friendly". The guy who did my daughters piercing (Ian) did a great job putting us both at ease and I really appreciated it that.
Jan 14, 2023
Lip Piercing
I was here over the weekend to get my lip pierced by Ian. He was fantastic, put my mind at ease and definitely cared a lot about the quality of service, the placement of the piercing and most importantly the sanitation of the area and equipment. He was friendly and informative and the shop as a whole seemed very nice, clean and safe.
Yes, I waited a while since I didn't set an appointment first but I expected that on a weekend.
I would absolutely go back for more piercings and maybe even for a tattoo as well after seeing some of the artists work there!
Jan 9, 2023
Nose Piercing
City & State:
Yorkshire, VA
I've been wanting a nostril piercing for ages. I finally decided to treat myself for my birthday and just do it! I walked in, got checked in, and got my piercing in pretty much under 10 minutes. I completely forgot my piercer's name(sorry!) but he was SO friendly, talked the whole time which calmed my nerves and then went over piercing aftercare and the best way to contact him if I had any other questions/concerns. Amazing experience and super convenient - THIS is your sign to get that piercing you've been wanting!
Jan 3, 2023
Highly Recommend
City & State:
Bristow, VA
Excellent Artists and a welcoming atmosphere! Always a great experience!