Check Out Our Loyal Customers Reviews & Testimonials
The best compliment we could ask for is a recommendation from a previous customer. We hope you will share your experience by entering your review below. Thank you for your time and business. We appreciate your feedback.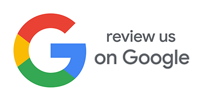 Exposed Temptations Tattoo Studio
Average rating:
179 reviews
Jul 21, 2021
Piercings
City & State:
Manassas, VA
Both my husband and I got piercings here with Deus and was absolutely amazing! Super quick and clean. Got my nose piercing done here as well 2 years ago and had an amazing experience then too! Highly recommend!
Jul 15, 2021
Nothing but a GREAT Experience!
City & State:
Fairfax, VA
I scheduled an appointment with Jose in June for 8 hours, it was a massive super detailed piece that ended up needing way more time, so it wasn't finished in 1 sitting. Jose was booked out until at least October so I got on the schedule after leaving with half a tattoo finished. He hit me up 2 weeks later and got me in way earlier then expected not once, but 3 more times since then before my next scheduled appointment in October. I've now sat in the chair with him for over 30 hours and it's been nothing but a great experience… trust the process and you won't regret it. The cleanliness, attention to detail, and quality of work Jose does is incredible, and I would recommend him to anyone. Looking forward to the next 30 hours..
Jul 10, 2021
Belly Button piercing
City & State:
Manassas, VA
They pierced my belly button. I love that place!
Jul 7, 2021
Very professional, very quick, and I'm very satisfied.
City & State:
Centreville, VA
I walked in to make an appointment for what I thought was a big forearm piece but they took me back and got it done in like an hour.
Jun 28, 2021
Deus did an absolutely incredible job!
City & State:
Centreville, VA
I was a *very* nervous first-time piercee who was looking for a very particular type that was obscure, painful and sensitive in nature. It ended up that Deus had extensive experience with the piercing in question and was able to identify what I was asking for almost immediately despite my consistent misuse of industry terminology. He was able to answer each and every question on my (rather extensive) checklist thoroughly and professionally. Deus communicated really well and was able to get me to laugh and relax during the process, despite my newbie-nerves. The piercing came out really well and he provided a lot of really useful information on aftercare as we wrapped up. I couldn't recommend him more. The staff are also very LGBTQIA+ and leather friendly, which is a *huge* plus. The space is visually pleasing, the staff are knowledgeable, friendly and-- most importantly-- they use extensive safety/decontamination measures. If you want a piercing but are on the fence, go to these folks.
Jun 19, 2021
My First Tattoo
City & State:
Centreville, VA
About a month ago I decided to get my first Tattoo, I was extremely nervous and honestly didn't know what to expect, Justin Bush was the one the came and gave me a consultation and scheduled me for the next day. He was extremely professional and made me feel confident, Justin is for sure an amazing tattoo artist my Tattoo came out awesome and had a lot of compliments. I came back for my second and third tattoos and again he did an amazing job. Thank you so much Justin you i absolutely love them 🙏🏻🙂
May 26, 2021
Nose Piercing
City & State:
New York Resident Visiting
Amazing, very professional and friendly staff. Love the new space, it is so beautiful on the inside. I came here for a tattoo years ago and it still looks incredible. Recently traveled home for a visit from New York and made a nose piercing appointment. Same incredible service and staff. Highly recommend.
May 24, 2021
Tattoo
City & State:
Bristow, VA
If you want true artwork in the form of a tattoo, this is the place to go.
May 22, 2021
Tongue Piercing
City & State:
Chantilly, VA
Great experience, great job on my tongue, great staff.
May 20, 2021
New Tattoo
City & State:
Centreville, VA
I just wanted to say that, not only was the staff welcoming, but Mr Orr did a great job on my tattoo, he was very professional and productive, and he made me feel very comfortable.. Super happy with the result!!