Check Out Our Loyal Customer's Reviews & Testimonials
The best compliment we could ask for is a recommendation from a previous customer. We hope you will share your experience by entering your review below. Thank you for your time and business. We appreciate your feedback.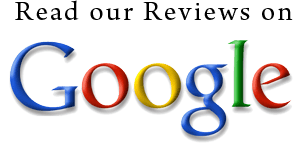 Exposed Temptations Tattoo Studio
Average rating:
125 reviews
Feb 5, 2020
Great!
City & State:
Google Reviewer
Great time with a great artist.
Jan 23, 2020
Great experienced artists,
City & State:
Google Reviewer
Fairly reasonable and if you're traveling long distance they will work with you, I live 2 1/2 hours away and they let me come in on a day they typically dedicate to walk-ins, they also stayed late 2 hours to get as far as we could on my first session, 2 more sessions left but love my results so far!!! Until Valhalla!!!!
Jan 21, 2020
Amazing Piercing Experience
City & State:
Google Reviewer
Ian pierced my 7 yr old's ears and my tragus. He was amazing, kind, meticulous and we love our new piercings! We did a walk in and after finishing our paperwork only waited 5 min. The store is beautiful too. Thank you!
Jan 5, 2020
Thank You
City & State:
Centreville, VA
Staff is amazing and the artists are thoughtful and talented. Six of us rolled in hoping to get memorial tattoos for a dear friend who had passed just days before. They got us all done in an afternoon and their work was on display a few days later at the memorial. Thank you so much. You have no idea how much this means to us.
Dec 16, 2019
Talented
City & State:
Google Reviewer
Staff is chill And the artists are quite talented. Definitely worth the money.
Dec 2, 2019
Great Job
City & State:
Google Reviewer
Pudge did a really great job on my best friend and I matching tattoos. Andrew also did a really great job my baby brother's first tattoo. Thank you guys!
Nov 25, 2019
Super Professional
City & State:
Google Reviewer
Rooster and Ian are super professional. Great place to get ink or pierced.
Nov 25, 2019
Service & Quality
City & State:
Google Reviewer
The service and quality is worth the trip in from Front Royal or DC.
Nov 5, 2019
Went for a First Piercing
City & State:
Google Reviewer
Went with my daughter for her 1st piercing here. Great place! Warm greeting from the front desk. Clean facility. Deus is A+ top notch! Love his sense of humor and ability to put his clients at ease.
Oct 28, 2019
Rooster
Wonderful experience! Rooster did an incredible job, great design and detail. Highly recommend!