Check Out Our Loyal Customer's Reviews & Testimonials
The best compliment we could ask for is a recommendation from a previous customer. We hope you will share your experience by entering your review below. Thank you for your time and business. We appreciate your feedback.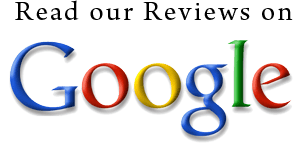 Exposed Temptations Tattoo Studio
Average rating:
144 reviews
Sep 14, 2020
Amazing Tattoo
I had a walk in session with Glue and the final outcome was so much more than what I was expecting! The tattoo turned out Amazing!! He was very courteous and professional. I will be a returning customer and scheduling an appointment for my next one. Thanks for the amazing job Glue!!
Aug 24, 2020
Ear Piercing
City & State:
Manassas, VA
I recently brought my step daughter (7years old) in to have her ears pierced. Ian was very informative and helpful. He made her feel comfortable and safe. The quality of the jewelry was a big concern for me since I have had some bad reactions. Ian provided some very useful information as to what to use. We will be coming back to see Ian for all our piercing needs.
Aug 24, 2020
Nose Piercing
City & State:
Google Reviewer
We came in a little while back to get my daughter a nose piercing she'd been begging for FOREVER. She was a little nervous, but very excited. Ian took super good care of her, made her feel relaxed, made her laugh a few times and it was all around wonderful experience! He was really great at explaining the after care to her as well and she hasn't had a single issue since. THANK YOU, Ian! Hopefully we'll be back for something sometime soon!
Aug 19, 2020
Thrilled with my Tattoos
City & State:
Manassas, VA
A five star review seems like such a meager thing to give in comparison to how completely thrilled I am with the tattoos I just got from Rooster, but I figure it's the least I can do. Truly talented. The shop itself is doing a really great job welcoming and managing guests during covid-19. Friendly and clean, great atmosphere!
Aug 6, 2020
Nose Piercing
City & State:
Manassas, VA
I was in and out of there for a quick nose pierce in under 30minutes 👏, shop is clean and organized 👏, staff is smart knowledgeable nice helpful and abides by all covid 19 guidelines and more 👏 would absolutely recommend even during these bizarre and sickly times.
Aug 1, 2020
Definitely going again
City & State:
Manassas, VA
Very clean and my artist Andrew is amazing.
Jul 22, 2020
I get complements on my tats all the time
Staff is very friendly and place is always clean. All artists here are great, but my artist, Vanis, is awesome. I get complements on my tats all the time. I highly recommend Exposed to everyone.
Jul 18, 2020
Definetely Recommend
City & State:
Manassas, VA
Fantastic experience; my artist Greg was very personable and is a great artist. Definitely recommend!
Jul 13, 2020
Ear Pearcing
City & State:
Manassas, VA
I got 4 ear piercings done today. I scheduled an appointment the day before. I attempted to schedule by emailing, but they were extremely slow to respond, if at all. Calling was super easy and they were very kind on the phone. Upon entering for my appointment, I was promptly greeted and given hand sanitizer and all the appropriate paperwork. I waited approximately 5 minutes for my appointment (several walk ins). The piercer was kind, knew his stuff, and when I asked advice about what to get he simply said that it is my piercing so it is my decision. It was fast, and sanitary! Pain was minimal for my 3rd lobe piercings and upper ear piercings. I think it hurts more to give blood! I'll be back in the future once these heal, and I'm 100% recommending this place to my friends!
Jul 2, 2020
First Tattoo
It was my first tattoo. I was a walk-in and they were very professional even with COVID restrictions. I told the artist what I wanted and in minutes he sketched and I was being tattooed. He was very efficient and professional. The only thing I would change would have been to ask his name.