Check Out Our Loyal Customers Reviews & Testimonials
The best compliment we could ask for is a recommendation from a previous customer. We hope you will share your experience by entering your review below. Thank you for your time and business. We appreciate your feedback.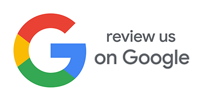 Exposed Temptations Tattoo Studio
Average rating:
229 reviews
Apr 27, 2022
Cartilage Piercing
City & State:
Centreville, VA
I received 2 cartilage piercings from this establishment. They are efficient and friendly. The piercer was nice and 'on point' with his professionalism. The environment is well kept and clean. I highly recommend using this business for your piercings (and even tattoos).
Apr 24, 2022
Last Minute Tattoo
City & State:
Out Of Town on Visit
Was in town for business and decided to get last minute tattoo before flying home the next day the guys at exposed temptation were amazing very professional I couldn't be happier with my tattoo. Will 100% go back to get more done.
Apr 20, 2022
Nose Piercing
City & State:
Centreville, VA
First off i just wanna say, with how busy this place is you can tell they're a good and reliable shop. Ian was my piercer and he was super funny! He made me super comfortable walked me through the steps of getting my nose piercing and just like he said the actual piercing would take literally 2 seconds, it took 2 seconds. He did it so quick and i barely felt any pain. I got a little dizzy and but that was my body's natural reaction, and he told me to lie down and just chill for a sec and gave me a bottle of water. He's a great conversationalist and definitely doesn't fail to make you laugh. He answers all questions you have and makes sure you're informed about the aftercare and all that. Overall super cool dude and a great experience thank you so much!
Apr 18, 2022
Fantastic Shop!
City & State:
Fairfax, VA
The staff is super friendly I was tattooed by KoolGTatts he was very easy to talk to and I was comfortable my whole experience. Cleanliness is 11/10 and he altered my design so it would age better and made sure I was prepared for my after care. 10/10 would get tatted again
Apr 16, 2022
Piercings done here
City & State:
Fairfax, VA
I got my snake bites done here (double lower lip) by Deuce and it was amazing. he answered all my questions no matter how stupid they seemed and kept me and my mom calm the whole way through. The whole place was very clean and the people at the front desk were beyond amazing.
Mar 15, 2022
Best place for piercings or tats
City & State:
Centreville, VA
Best place to get piercings or tats. Professional, so be prepared to pay for it, don't come here if you want it done cheap and dirty, they know what they're doing and are proud of it.
Feb 26, 2022
Piercing
City & State:
Manassas, VA
Was nervous for the piercings but Ducifer was amazing and very professional.. Very clean place too. Highly recommended
Feb 8, 2022
Ear Piercing
City & State:
Bristow, VA
Went today for both ears to get pierced the guy doing the job was very friendly and it really put me at ease. Job was done quick and painless definitely recommend!
Jan 20, 2022
Been there 3 times now
City & State:
Fairfax, VA
I did not have any issue at this place at all. I went there 3 times for different piercings (nose, re do of tongue, and double nipple) the front desk is amazing, that's why I drove all the way there because the lady answered all my questions and she was a sweetheart. I believe the name of the guy that does the piercings is Deus, amd he is amazing. You know someone is good when your piercings don't hurt that much and the healing is amazing. He make sure he let you know how to contact him if you have any issues during the healing process. I loved the fact that I did not waist any time while waiting (15min top!) And the whole process was quick, and he double check that everything is in place! Make sure to get the spray bottles because they get it directly from the company, which you know will be a plus during the healing.
Jan 10, 2022
Amazing Artist!
City & State:
Montclair, VA
I just received my second tattoo from Rooster. He is an amazing artist and I will definitely be going back for my third tattoo soon. I 100% recommend going to Exposed Temptations Tattoo.