Check Out Our Loyal Customer's Reviews & Testimonials
The best compliment we could ask for is a recommendation from a previous customer. We hope you will share your experience by entering your review below. Thank you for your time and business. We appreciate your feedback.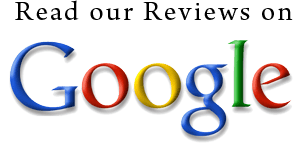 Exposed Temptations Tattoo Studio
Average rating:
105 reviews
Jul 8, 2019
I was referred to tattoo artist, Rooster....
City & State:
Google Reviewer
I have had a vision of a tattoo I wanted for my 40th birthday. I was referred to tattoo artist, Rooster, and after following him on IG and seeing his work in person I went for it. He brought my vision to life and I got my tattoo just 2 days ago and I can't stop staring at it. His attention to detail and the way he works was amazing. I will be going back for more work. If you are considering ink, Rooster will take exceptional care of you and give you the best.
Jul 1, 2019
Great
City & State:
Google Reviewer
Ian was friendly and kind. He definitely knows what he is doing!!!!!!
Jun 24, 2019
Nose Piercing
City & State:
Google Reviewer
We had a nose piercing done, Ian is very good at what he does, plus he is funny.You can ask him as many questions as you want and he will answer without a fuss!!
Jun 24, 2019
Touch Up
City & State:
Google Reviewer
I like that you get a one time tattoo touch up before 30 days I Love that.
Jun 18, 2019
The only place I go to for tattoos
City & State:
Google Reviewer
Really laid back place with a chill atmosphere. Worked with Rooster for the first time, he was absolutely great. I will be going back to him for my next piece. Do yourself a favor and check this place out if you are thinking about a new tattoo. They do piercings too.
May 24, 2019
The Best
City & State:
Manassas, Virginia
Came in last night and had the best experience of my life. Jose did my tattoo. He is the absolute the best ever!
Apr 5, 2019
Impressed with their Artistry, clean facility & Professional Staff
City & State:
Google Reviewer
I've previously been to this studio for ink and was impressed with their artistry, clean facility and professional staff. So when my 17 year old daughter announced that she was going to get an industrial piercing, I took it upon myself to intervene and treat her to a safe and reputable piercer. Deus (the resident piercer) met us in the lobby today and went over the details of piercing, pricing and made my daughter feel comfortable. We went over paperwork (IDs and birth certificate) and ended up having to bring my daughter's mom in as I'm not named on the cert. No biggie as home is only a 20 minute drive. Most customers would have had a cow at this point, but hey... the laws are the laws, and it's great to see a business stand firm by those laws meant to protect minors. Back to the studio after a quick bite to eat and mom in tow. Deus was waiting for us and after another round of paperwork checking and payment (very reasonable) while Deus was making my daughter crack up with jokes, it was off to the piercing room. The room was spotless, as was the rest of the studio. The implements were new, sealed and one-time-use. The barbell/scaffold was new and sealed. Deus was clean and donned fresh sterile gloves. Deus made sure that the piercing was going to be exactly as my daughter envisioned. The procedure took about two practically painless minutes and Deus made my daughter feel at ease throughout. My daughter is ecstatic with the results and at ease knowing that she has a studio she can trust for future bodywork. Kudos to Deus and the rest of the staff at Exposed Temptations for another job well-done!
Apr 5, 2019
Came in with a custom script request. Place looks and smells clean!
City & State:
Google Reviewer
I went in on Friday night and it was busy, got a Monday afternoon appointment 1230pm. For a medium size tattoo it was $150.
Apr 5, 2019
Great Job on My Tattoo
City & State:
Google Reviewer
I was a walk in, n they took care of me very quickly! the shop was spotless! My artist was Pudge, n he was very good at makin sure he showed me that the needles were being open right then n there, n that everything was clean! it was such a good experiance. He made sure i had all the right thing to wash n take care of my tattoo. He did a great job on my tattoo n the line work is awesome!! When I was done, i talked to the other aritst who werent workin on a piece as of that moment, n they hooked me up wit some after ink, and also gave me addition advice! Great place n vibes!! Def going again
Mar 26, 2019
I love this place with a burning passion.
City & State:
Google Reviewer
The staff is amazing and exquisite. The tattoos and piercings are great. I came in here for a pericing and they spoke me through it. I highly recommend visiting this place. Very clean and safe environment!