Check Out Our Loyal Customers Reviews & Testimonials
The best compliment we could ask for is a recommendation from a previous customer. We hope you will share your experience by entering your review below. Thank you for your time and business. We appreciate your feedback.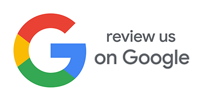 Exposed Temptations Tattoo Studio
Average rating:
166 reviews
May 3, 2021
The Very Best!
City & State:
Northern Virginia
Best. Tattoo shop. In. NOVA!!!!!!
Apr 28, 2021
Great Experience
City & State:
Bristow, VA
I've had Two tattoos from here and always great experience even just for walk in
Apr 19, 2021
Belly Button Piercing
City & State:
Centreville, VA
Professional and straight to it from the time I walked in. Belly button piercing (shiny star like ring) w/ after cafe spray was about 80-90. I'd highly recommend!
Apr 12, 2021
Piercings
City & State:
Fairfax, VA
I've gotten a few piercings done at exposed. Very clean environment and very professional.
Apr 8, 2021
Piercings
City & State:
Bristow, VA
Ian is excellent! I will be going to him for all my piercings!
Apr 7, 2021
Top Shelf Experience
City & State:
Manassas, VA
Made an appointment for a piercing and got booked within the hour. Checked in, sanitized hands, signed some paperwork, and got seen by Deus who was very efficient at piercing as well as extremely knowledgeable and receptive of questions, even the dumb ones I had. In and out in about 15 minutes for dual ear lobe piercing, with aftercare spray and useful healing info in hand. Will definitely come back here if for future piercings.
Apr 6, 2021
Great Experienced Artists
Great experienced artists, Fairly reasonable and if you're traveling long distance they will work with you, I live 2 1/2 hours away and they let me come in on a day they typically dedicate to walk-ins, they also stayed late 2 hours to get as far as we could on my first session, 2 more sessions left but love my results so far!!! Until Valhalla!!!! They also did my wife's upper outer thigh, and she couldn't be more happy!!!
Apr 6, 2021
Amazing Tattoo Artists
City & State:
Centreville, VA
Everyone is super nice and professional, the shop is super clean and i came out with an amazing tattoo i will love forever!
Mar 24, 2021
Love the Vibe
City & State:
Centreville, VA
Amazing people and also everyone there is very welcome and ready to help you and talk to you answer your questions etc.
Mar 18, 2021
Gentle Tattoo Artist
City & State:
Fairfax, VA
I have gotten work done by Ower, Jose, and Vanis who are all compassionate, friendly, and good at what they do. Rooster is my guy though. He has done both of my biggest pieces (including the one on my spine) and he is without question the most gentle tattoo artist I have ever had the pleasure of working with. I will utilize him always and follow him wherever.