Check Out Our Loyal Customers Reviews & Testimonials
The best compliment we could ask for is a recommendation from a previous customer. We hope you will share your experience by entering your review below. Thank you for your time and business. We appreciate your feedback.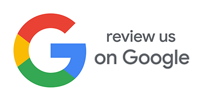 Exposed Temptations Tattoo Studio
Average rating:
206 reviews
Nov 11, 2021
Made me very comfortable
City & State:
Nokesville, VA
walked in yesterday to get a 4 word tattoo. it wasn't a huge wait and glue was my artist. he worked with me and double checked everything and made sure it was what i wanted. walking into his room, he was very personable, good conversation, and made me feel very comfortable. overall i would absolutely see him again for my next one, i cannot recommend him enough
Nov 9, 2021
Got all My Tats Here
I have gotten all my tats from this place so far and I love them! Love the place it is very chill and the artists are all great. Will be going there for all of my future tats and I have recommended it to some many people! They also have great hours for people to make time to come in. I love going to Andrew! He is very kind and chill and takes the time to get to know his clients and he does a great job at flowers! Totally recommend him!
Nov 5, 2021
Memory Tattoo
City & State:
Centreville, VA
Luke did my first tatoo in memory if my dad. amazing work I love it
Nov 2, 2021
Ian was amazing!
City & State:
Manassas Park, VA
He made my daughter feel very comfortable and she enjoyed her interaction with him and nothing but positive vibes and energy from him.
Oct 31, 2021
Ear piercing
City & State:
Centreville, VA
My son got his ears pierced by Ian & it was a good experience, he's very good at what he does! The establishment was very welcoming & clean. We will definitely be back
Oct 29, 2021
Love this place!
City & State:
Yorkshire, VA
Great work, very clean! If you want an awesome piece done go to ANDREW!!!
Oct 25, 2021
Septum Piercing
City & State:
Northern VA
Ian did my septum last night. I'm extremely happy with the experience overall. It was easy to make a same day appt on the phone. They confirmed the price was including jewelry and that i could tip with my card. The girls up front were very friendly when i came in to sign paperwork, even when i was 5 mins late. They made sure their lobby wasn't too full due to covid. i was nervous at first bc i was by myself but Ian was great at making conversation to make me feel comfortable. he explained every step. all the tools and materials were clean and sterile. the piercing itself didn't hurt at all! he gave me care instructions and let me know when he's in the shop and best times to call in case i need help. what a great experience, i'll be sure to come back for any other services i need!
Oct 22, 2021
Tattoo
City & State:
Bristow, VA
Justin was my tattoo artist. He was so chill and did an amazing job. I love my tattoo and would definitely return.
Oct 22, 2021
Piercing
City & State:
Centreville, VA
Had a mishap with a nose piercing done wrong and came in for help. Ian was a consulate pro and dispensed excellent advice and offered future help. Would have been at a complete loss without him. 💯 see why this shop enjoys the great reputation it does. Definitely recommend and will be back.
Oct 15, 2021
Amazing Service
City & State:
Bristow, VA
They were very kind about me getting my paperwork and they were very professional. I got my septum pierced by Deaus and he was very personable and explained the healing to me , he also took the time to adjust the jewelry to fit me better. 10/10 amazing work