Check Out Our Loyal Customer's Reviews & Testimonials
The best compliment we could ask for is a recommendation from a previous customer. We hope you will share your experience by entering your review below. Thank you for your time and business. We appreciate your feedback.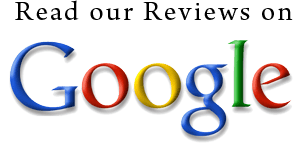 Exposed Temptations Tattoo Studio
Average rating:
99 reviews
Apr 5, 2019
Impressed with their Artistry, clean facility & Professional Staff
City & State:
Google Reviewer
I've previously been to this studio for ink and was impressed with their artistry, clean facility and professional staff. So when my 17 year old daughter announced that she was going to get an industrial piercing, I took it upon myself to intervene and treat her to a safe and reputable piercer. Deus (the resident piercer) met us in the lobby today and went over the details of piercing, pricing and made my daughter feel comfortable. We went over paperwork (IDs and birth certificate) and ended up having to bring my daughter's mom in as I'm not named on the cert. No biggie as home is only a 20 minute drive. Most customers would have had a cow at this point, but hey... the laws are the laws, and it's great to see a business stand firm by those laws meant to protect minors. Back to the studio after a quick bite to eat and mom in tow. Deus was waiting for us and after another round of paperwork checking and payment (very reasonable) while Deus was making my daughter crack up with jokes, it was off to the piercing room. The room was spotless, as was the rest of the studio. The implements were new, sealed and one-time-use. The barbell/scaffold was new and sealed. Deus was clean and donned fresh sterile gloves. Deus made sure that the piercing was going to be exactly as my daughter envisioned. The procedure took about two practically painless minutes and Deus made my daughter feel at ease throughout. My daughter is ecstatic with the results and at ease knowing that she has a studio she can trust for future bodywork. Kudos to Deus and the rest of the staff at Exposed Temptations for another job well-done!
Apr 5, 2019
Came in with a custom script request. Place looks and smells clean!
City & State:
Google Reviewer
I went in on Friday night and it was busy, got a Monday afternoon appointment 1230pm. For a medium size tattoo it was $150.
Apr 5, 2019
Great Job on My Tattoo
City & State:
Google Reviewer
I was a walk in, n they took care of me very quickly! the shop was spotless! My artist was Pudge, n he was very good at makin sure he showed me that the needles were being open right then n there, n that everything was clean! it was such a good experiance. He made sure i had all the right thing to wash n take care of my tattoo. He did a great job on my tattoo n the line work is awesome!! When I was done, i talked to the other aritst who werent workin on a piece as of that moment, n they hooked me up wit some after ink, and also gave me addition advice! Great place n vibes!! Def going again
Mar 26, 2019
I love this place with a burning passion.
City & State:
Google Reviewer
The staff is amazing and exquisite. The tattoos and piercings are great. I came in here for a pericing and they spoke me through it. I highly recommend visiting this place. Very clean and safe environment!
Mar 19, 2019
Nose Piercing
City & State:
Google Reviewer
Had my first nose piercing yesterday by Ian. I was anxious and nervous but he made me feel calm by talking with me thru out the whole process. He is professional with a great sense of humor and made me laugh. I an did an AWESOME job on my nose piercing. I highly recommend Exposed Temptations for all your tattoo/piercing needs. Great service and great staff. Thanks Ian and I love my nose piercing 🙂
Mar 12, 2019
THE BEST!
City & State:
Google Reviewer
Best Artists in the metro!!!
Mar 11, 2019
Absolutley Amazing
City & State:
Google Reviewer
Jose was absolutely amazing to work with! He listened to my ideas and worked with me to find a way to make the piece look amazing!!!! I really appreciated his professionalism and dedication to doing his work right. The rest of the artists were amazing and we're happy to offer suggestions/ideas to make my experience the best possible and contribute to creating a unique piece for me.
Feb 23, 2019
SO Awesome...
City & State:
Google Reviewer
Ian pierced my nose today... He was SO awesome, super professional. He explained everything he was doing throughly and helped explain the healing process very well! Definitely recommend! Shop is very nice and extremely clean.
Feb 21, 2019
Great staff over at this place. Really professional and friendly.
City & State:
Google Reviewer
They'll work with whatever you want, suggest stuff, and get down to work. I walked in hoping to get a lions head, the artist took that and came up with something I absolutely loved. Clean studios, spot free equipment. And it wasn't even as expensive as I was expecting it to be. You leave with everything you need to know on how to take care of your new tattoo, and they've got all the gels and creams you need to keep your tattoo looking new. Walk-ins are welcomed, but I recommend getting an appointment if your work is going to be extensive. I walked in, realized my work would take 2~3 hours, ended up getting an appointment for next week. Showed up early, got started early. They'll stencil out their design to absolutely make sure you love it, work on any changes, show you exactly how it would look like at the spot you want it on, and start drawing. I highly recommend this place. Thinking of getting another tattoo soon, can't wait to go back.
Jan 27, 2019
NOTE: Tattoo pictured is fresh, after first cleaning. It is not perfect because skin needs to heal and it needs care. It is exactly what I wanted though. So, I was a walk-in, and was able to talk to an artists and get an estimate on cost and appointment time (he was in the middle of a beautiful addition to another person's tattoo). Paid 50 bucks as a deposit, made an appointment for a few hours later, and he came out to say "hey, listen, I need to finish this tattoo" and to risk a commission for the sake of his art was incredible to me. I happily waited, he brought me back sooner than expected, kept great conversation and explained every step as it is my first tattoo. Even down to how he was centering on my arm based on bone placement. It was fantastic to learn and I trust him from the straight talk and great results. For 100 bucks I got to get a tattoo the same day, with consult, tracing, education, and obviously the ink itself. I felt at home - no pressure to even leave a tip but for all his services gave Luke 30 bucks because it took something that could be anxious and unnerving and made it simple. I've worked with doctors who don't have his bedside manner as it were. I should say the whole team is excellent. The office manager was helpful, honest, and pretty funny; artists were happy to share their portfolios and hung out in the lobby with their clients, even suggesting coworkers who may be a better fit. It was a great atmosphere. Highest recommendations for something that's gonna be a permanent, especially if you that first time explanation of the process. Pain was nothing special, more like a moving mosquito bite. Anyway, thank you Luke and the entire team!