Check Out Our Loyal Customers Reviews & Testimonials
The best compliment we could ask for is a recommendation from a previous customer. We hope you will share your experience by entering your review below. Thank you for your time and business. We appreciate your feedback.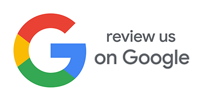 Exposed Temptations Tattoo Studio
Average rating:
256 reviews
Aug 31, 2022
Septum
City & State:
Bristow, VA
Septum done absolutely perfectly. Looks amazing! 🙂
Aug 27, 2022
Cartilage piercing
City & State:
Montclair, VA
OMG This place is amazing

got my cartilage piercing and Ian is the best. I will be going back so he can change out my ear rings. Beat Place to go for tattoos and piercing wonderful staff.
Aug 25, 2022
Amazing customer service
City & State:
Woodbridge Virginia
I went yesterday to get my nipples pierced. I'm either super nervous or I try to ignore what's about to happen (when piercing) but I was serviced by a stylish man with good taste in music. Made me feel super comfortable and the piercing took probably less than 10 minutes. They are amazing and did a wonderful job. I'm super happy and can't wait for them to heal. The front desk area was super nice as well. Helped me with everything with a smile. Great place!
Aug 24, 2022
Great atmosphere!
City & State:
Centreville, VA
Everyone seems to work well together. Wait wasn't terribly long for a Saturday evening and Ian was fantastic! I've gotten quite a few piercings and he is quick, very knowledgeable, and a perfectionist! Highly recommend, will absolutely be back when I decide to get another piercing!
Aug 20, 2022
Thanks for a great tattoo experience!
City & State:
Manassas, VA
Brought my grandmother here for her first ever tattoo and some ear piercings. She had an overall great experience! Everyone was very friendly & informative. Her piercings were done as a walk-in, and the tattoo appointment was only 5 days later.
The artist who did her tattoo, Andrew (@working_class_thug) was so friendly & executed her tattoo exactly as she wanted it. We recommend seeing him!
Thanks for a great tattoo experience!
Aug 12, 2022
Highest recommendations for something that's gonna be a permanent,
REVISION: I have been to Exposed Temptations many times since originally published, all with Mr. Luke Kimbrell as my tattoo artist, and wanted to highlight his excellent work with some new pictures and edits.

NOTE: Tattoo pictured is fresh, after first cleaning. It is not perfect because skin needs to heal and it needs care. It is exactly what I wanted though.

So, I was a walk-in, and was able to talk to an artist (Luke Kimbrell, an amazing guy) and get an estimate on cost and appointment time (he was in the middle of a beautiful addition to another person's tattoo). Paid 50 bucks as a deposit, made an appointment for a few hours later, and he came out to say "hey, listen, I need to finish this tattoo" and to risk a commission for the sake of his art was incredible to me. I happily waited, he brought me back sooner than expected, kept great conversation and explained every step as it is my first tattoo. Even down to how he was centering on my arm based on bone placement. It was fantastic to learn and I trust him from the straight talk and great results.

For 100 bucks I got to get a tattoo the same day, with consult, tracing, education, and obviously the ink itself. I felt at home - no pressure to even leave a tip but for all his services gave Luke 30 bucks because it took something that could be anxious and unnerving and made it simple. I've worked with doctors who don't have his bedside manner as it were.

I should say the whole team is excellent. The office manager was helpful, honest, and pretty funny; artists were happy to share their portfolios and hung out in the lobby with their clients, even suggesting coworkers who may be a better fit. It was a great atmosphere.

Highest recommendations for something that's gonna be a permanent, especially if you that first time explanation of the process. Pain was nothing special, more like a moving mosquito bite.

Anyway, thank you Luke and the entire team! I have back many times, and pictures reflect it 🙂
Aug 11, 2022
Tattoos and Ear Piercings
City & State:
Chantilly, VA
Ian is amazing and the staff here is fantastic. We've been here for tattoos and ear piercings. This is the only place to go ❤️
Aug 6, 2022
The BEST Tattoo Place Around
City & State:
Bristow, VA
ETT is by far the best tattoo place around. Very professional, clean, and super friendly. Ower is by far the best artist I have worked with so far.
Aug 2, 2022
Got all my tattoos and piercings here!
City & State:
Manassas Park, VA
Incredibly friendly and knowledgeable artists and staff. Felt incredibly comfortable during every visit and never came across any problems.
Aug 1, 2022
BEST Body Piercer
dëuc is the best body piercer around!!!!! i've been going to him since i was 15. anyone who asks me where they should get pierced i always send them to him! amazing staff, overall 10 out of 10 experience every time!